Behavioral Health Centers is a State of the Art comprehensive treatment center dedicated to treating adult patients with Drug and Alcohol as well as co-occurring medical and mental health issues associated with the spectrum of addiction. Our "rehab rescue team" works around the clock to assess, triage, formulate and implement a holistic and science-based approach to a patient's diagnosis with evidence-based and cutting edge medical and holistic therapies.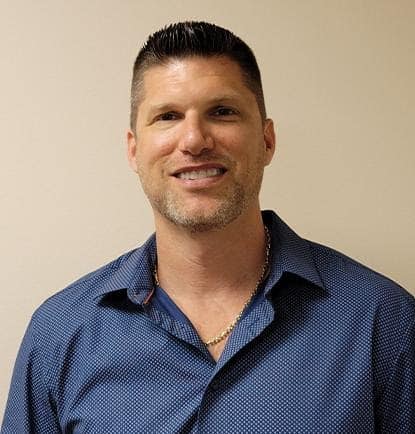 Jason Ackner
In 2008, Jason realized that he enjoyed what he was doing in Real Estate Development but really wanted to make a difference in the world by helping those in need. Jason found a natural calling in the drug and alcohol rehabilitation business due to family history of struggles along with a deep personal passion. Jason quickly realized that the existing rehab industry had great room for improvement in the quality and type of services that were provided at the time.
Jason believes that if you always do the right thing, no matter what; that God will take care of the rest. He is a proud father of 7 wonderful children and is an advocate both locally and nationally for those that are unable to help themselves. Jason frequently does charity throughout the year and strives to be able to give away more of what he has been so blessed to receive.
Dr. Rafael A. Munne M.D.
He received his medical degree from Universidad Central del Este Facultad de Medicina and has been in practice for more than 20 years. Dr. Rafael A. Munne Quintana is a Psychiatrist in Vero Beach, FL with special training and skill in diagnosing and treating people with mental illness. As a Psychiatrist, Rafael A. Munne Quintana, MD performs mental health assessment, helps patients manage long-term mental health conditions, offers medical treatment and therapy for a wide variety of psychological disorders, provides patient and parent education. Psychiatry is a medical specialty centered on diagnosing and treating patients suffering from a wide variety of mental illnesses and cognitive disorders. Significant diseases and conditions treated by Psychiatrists include anxiety, depression, suicidal thoughts, obsessive-compulsive disorder (OCD), delusional thought processes, self-harm disorders, eating disorders, specific phobias, drug, alcohol, and gambling addiction, and mood disorders. Medical tests, procedures and therapies provided by Psychiatrists include mental health evaluation and diagnosis, psychotherapy, cognitive behavior therapy (CBT), electroconvulsive therapy, medication prescription, exposure therapy, grief counseling, marriage counseling, and referral to other specialists as needed.
Dr. K. Dodge, PhD, MSPH, MSW
Executive Director of Neuro Behavioral Services
Dr. Dodge is the Director of Neuro Rehabilitation Services at Behavioral Health Centers. She is also Research Faculty at the Charles E. Schmidt School of Science; Department of Complex Systems and Brain Sciences.
Dr. Dodge's work has been published in numerous peer-reviewed Journals, most recently, Nature: Genetics. (2018), Journal of Addictive Disorders and their treatment (2017), Journal of Drug Issues (2012), Journal of Substance Abuse Treatment Prevention and Policy (2016), the Journal of Substance Abuse Treatment (2011), and John's Hopkins Journal of Health for the Poor and Underserved (2009).
Dr. Dodge has conducted and published pioneering studies in the specific areas of The Effectiveness of Female-Sensitive Substance Abuse Treatment as compared to Traditional Mixed Gender Models. The impact of Therapist Client Congruence on Chemical Dependency Treatment Outcomes and Why HIV Women of Color Who are Substance Abusers and Aware of their HIV Status elect not to seek Primary Health Care or Substance Abuse Treatment. This work has yielded groundbreaking changes in the treatment delivery for chemically dependent females as evidenced by a local provider; The Orchids treatment procedures.
Commencing in 2012, Dr. Dodge was the Co-Principal investigator of a five-year study collaborating with the University of Miami, Scripts Research Institute and the University of New Mexico's Mind Research Network to examine the interface between non-coding RNA's and brain images (SPECT scans) to diagnosis addiction and develop novel therapeutics to address such diagnosis. Finally, these blood biomarkers and SPECT images are being explored as Prognosticative tools to predict relapse.
Channing Marinari
Executive Clinical Director
Channing Marinari received her Master's degree in Mental Health Counseling from Nova Southeastern University and is a Licensed Mental Health Counselor, Qualified Supervisor, and Master's Certified Addiction Professional. Channing has experience working in all inpatient levels of care, including detoxification, residential, partial hospitalization and intensive outpatient. She oversees the clinical programming of Behavioral Health Centers and believes in quality care for every patient. She has worked in the field of behavioral health for over twelve years and has a passion for implementing systems that assist in providing safe and quality patient care. Channing has worked as a clinician and Clinical Director and  brings a wealth of knowledge in trauma informed care, family systems, and high-risk behaviors that encompass all addictive behaviors. She works closely with all the therapists to develop strategic individual treatment plans and care for each of our patients. In her free time she enjoys spending time with her kids, boating, attending church, and helping her local community.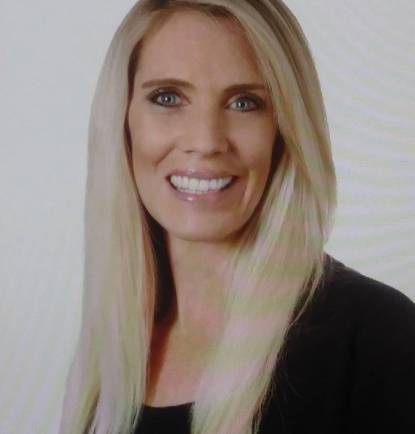 Tammy D'Aquila R.N.
Nursing is Tammy D'Aquila's dedicated passion. Her specialty is drug addiction and psychiatry. There is truly no other field she would rather be in. For 20+ years she has had the privilege to work with such amazing clients. It is a beautiful gift to see a life change right before your eyes, as well as their families. She is known for her compassion and dedication. Continuing her education is just a seed of what she has done to improve herself to play such an important role. The clients that she has helped in her career have not only benefited from her becoming a nurse and a life coach, but she has as well. She has traveled down some amazing roads along with tragic ones. She has seen many happy tears and heard true laughter from those that thought they were too numb to ever feel laughter again.
She makes herself available to be the support to family members who know the grief this disease can bring on, including her own children who lost their father to this disease. She took care of her husband, a disabled vet for over 20 years after he fell 100 feet from a helicopter. She is not sure what was worse, the injuries to his physical body or the suffering from his PTSD. Listed on his death certificate was "accidental overdose" from pain medications. She was in this field 8 years at the time. It could happen to anyone. "Stand for something, love what you do, and you will never work a day in your life". She loves this quote and it is what describes her best. When she is not working, she loves to be around her family. Her personality is best described as someone who doesn't let a rainy day get me down, she just gets excited looking for the rainbow.
David Kniffin
A graduate of Florida State University, David joins the Behavioral Health Centers team and brings over 10 years' experience of assisting those in need. Coming from a true blue collar family—his mother is a nurse and his father is a police officer—David has a unique ability to identify and connect with the varied clients, callers, and team members at Behavioral Health Centers.
David's favorite charities to which he contributes are St. Jude's and the Wounded Warrior Project. And while his personal passions include fishing and the great outdoors, he truly enjoys helping others and finds deep satisfaction in the service he provides and the purpose he fills in the treatment industry.
Tiffany Manganaro CMA
Director of Client Services
She has been with the company for many years, working in various different roles. She has more than 7 years of experience working with those who are battling addiction and associated mental health issues. Tiffany is motivated to continue helping others receive the support they need and is committed to ensuring satisfactory client care. She has a passion for helping others and assisting them with reaching their full potential.
Tiffany is a Certified Medical Assistant and received her certification at Indian River State College in 2010. Her experience in the medical field has helped provide her with a useful skillset for her current work in the substance abuse field. She is a mother of two boys and enjoys watching them play sports and spending time with her family.
Vignon Jr Antoine
Outpatient BHT Supervisor
Vignon was born in Haiti and has lived in Port St Lucie since a very young age. Since 2005 Vignon has immersed himself in the Mental Health/Substance Abuse field, working in operations and admissions, becoming an expert in every facet. Always having a desire to help others, he has found his true calling in assisting those who struggle with mental health and substance abuse. Vignon's passion for being of service to others and assisting families of those struggling with addiction, has made him an invaluable asset to the Behavioral Healthcare and Addiction Professionals community as a whole. Being surrounded all of his life by family members and friends suffering from addiction/alcoholism, he has developed an understanding and compassion for all who suffer from this disease. He is passionate about continuing to learn about addiction. Vignon is an Advanced Behavioral Health Tech Supervisor and has been connected to the company for several years and feels very fortunate to be working as part of the team with staff that truly cares about their clients.
Dana Vona
Dana graduated from Lock Haven University with a Bachelor of Science degree. Dana started her career as an alumni coordinator and worked in many different positions such as alumni manager, admissions coordinator, alumni director, and client care coordinator over the last 9 years. Dana has made connections nationwide and is willing to help in any way, shape, or form to ensure that our clients are given the utmost attention and care.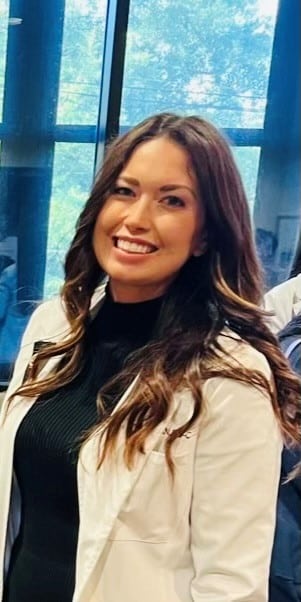 Eleanor M. Rodriguez APRN, NP-C
Eleanor Rodriguez is a board certified family and psychiatric nurse practitioner. She began her career as a registered nurse in 2009 working at an all-male forensic psychiatric hospital. She then transitioned into the hospital setting where she worked on an oncology unit before getting her graduate degree as a Family Nurse Practitioner at the University of Miami. She received extensive training at Jackson Memorial Hospital working with children and adults. After receiving her Masters in Nursing she worked in urgent care for several years before returning to the field of psychiatry and substance abuse. She has been working in the mental health field since 2017 helping those pursue and maintain recovery. Eleanor recently received her Post-Masters Psychiatric Certification at Florida State University to better serve those struggling with mental health illness. It is her passion to help clients obtain sobriety, protect recovery, and become the best version of themselves.
Insurance May Cover the Cost of Your Treatment
Navigating insurance coverage for substance abuse and behavioral health services can be difficult. Our goal is to ensure that you – or your loved one – receive the highest level of care with the lowest out-of-pocket cost possible. In many cases, our patients are fully covered for behavioral health services through their insurance provider!
CALL US TO VERIFY YOUR COVERAGE TODAY!